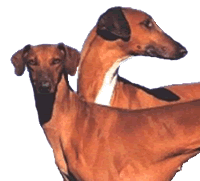 Azawakh Pedigree Search


WELCOME - BIENVENUE - WILKOMMEN
The Azawakh Database Search Page has moved (search program has been improved), please update your bookmarks.
La page de recherche de pedigrees d'Azawakhs a été déplacée sur un autre hébergeur (programme de recherche amélioré), veuillez actualiser vos favoris.
Die Azawakh Database Suchseite ist umgezogen (Suchprogramm verbessert), bitte Bookmarks neu eintragen.
http://www.pawpeds.com/db/?p=aza&date=iso
If your dog is missing or if any of your azawakhs pedigree is wrong, please send me a pedigree copy . Pictures are welcome (not more than 800 X 800 pixel).

Page and Azawakh Database created by: Corine Lundqvist - email : info (at) azawakh.fr.